CAROLINA SQUARE SHOPPING & DINING
Where residents receive EXCLUSIVE discounts at our specialty retailers!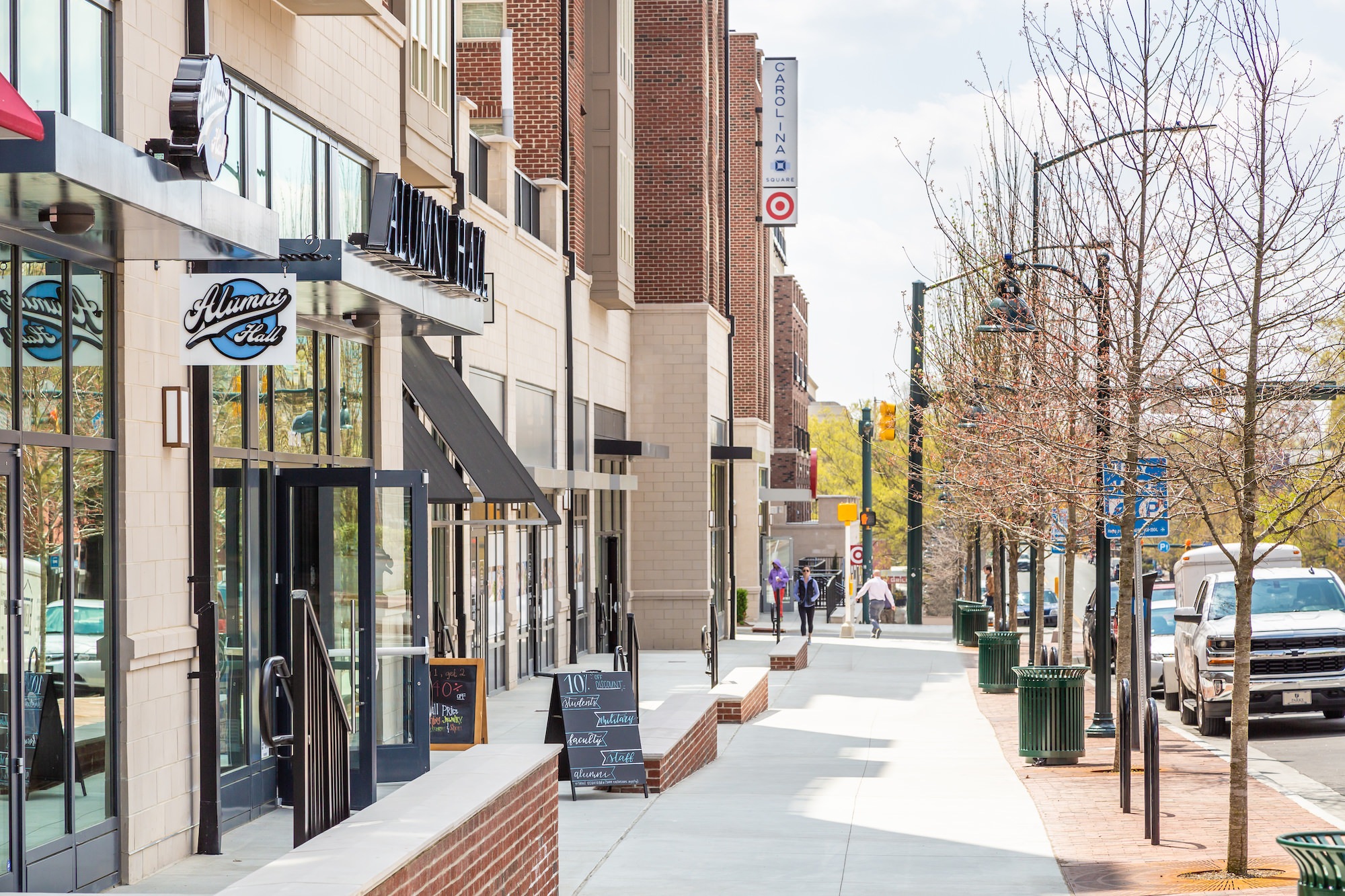 We value our residents and know they've chosen Carolina Square because we provide the very best in apartment living, all within an extraordinary live-work-play environment. From Target, to Starbucks, Francesca's and Pizza Press, Carolina Square has something for everyone. And now, our residents can take advantage of special pricing and discounts by using their Carolina Square Rewards keychain! For more information on obtaining your exclusive Carolina Square Rewards keychain, please contact the leasing office.
CURRENT OFFERS:
ALUMNI HALL: 15% off
PURVELO: FREE class pack | 3 classes
IVE&LEO: 15% off your full priced purchase
ARROW CHAPEL HILL: Student Discount on Mondays & Tuesdays ($3 OFF!)
B.GOOD: HALF OFF smoothies, weekdays from 2pm-5pm | Kids eat FREE Tuesdays & Thursdays